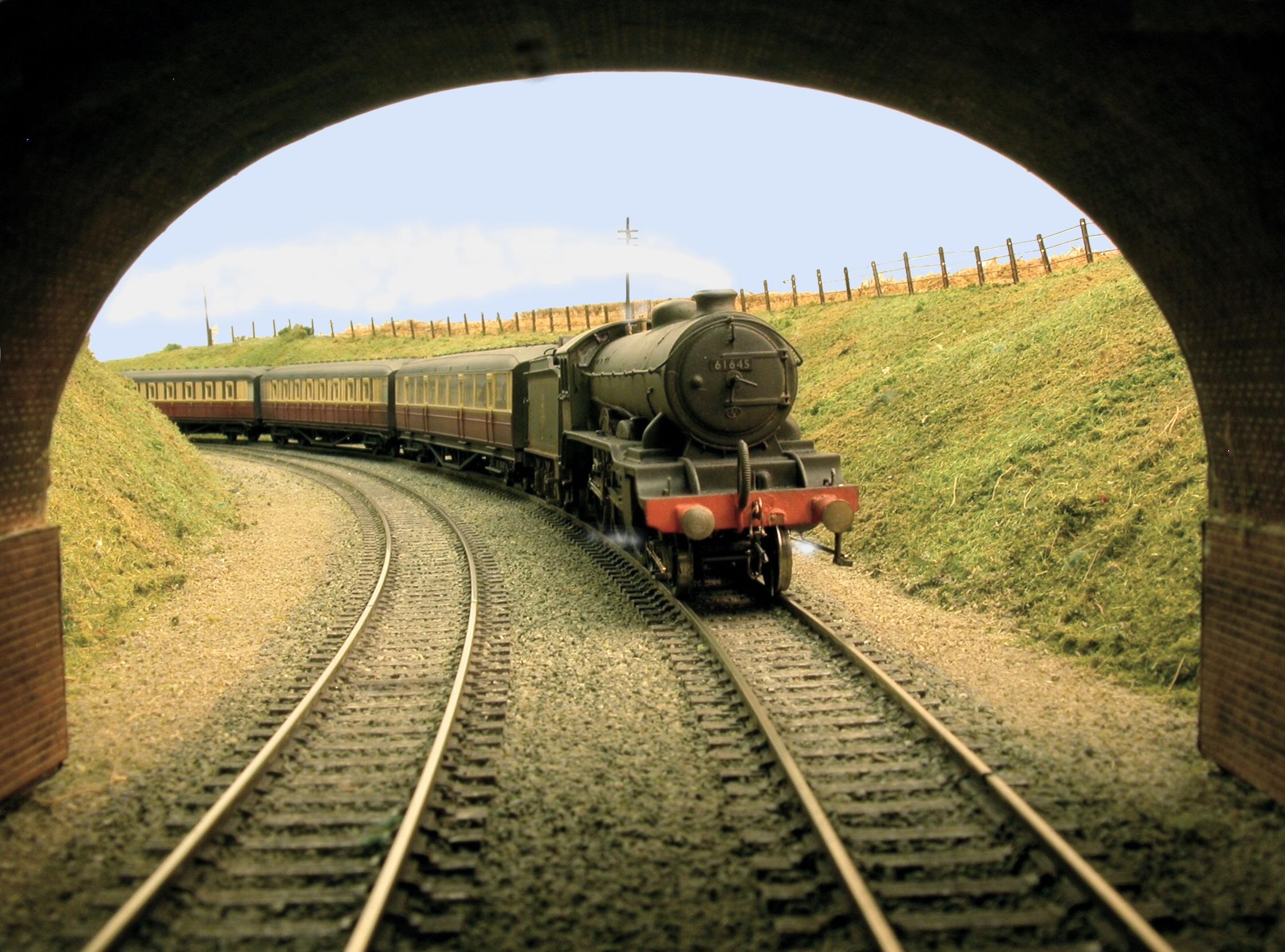 We are a group of individuals who all have a common interest in railways. This informal club, originally founded in the late 1970s, is concerned with designing and building a wide variety of models and working layouts. Some of us enjoy the traditional, more mainstream aspects, whilst others tend to prefer the exotic or offbeat.
When creating our miniature railways, we hope to inspire and help one another to learn new skills. You may be interested in researching a prototype, building base boards, laying track and wiring, landscaping, modelling buildings, signalling or operating your models

Every year, usually around the third Saturday in May, we hold an exhibition in Ely when we are able to operate our models for the entertainment of other enthusiasts and the general public. In addition to this, some exhibition managers are keen to invite us to demonstrate our layouts at their exhibitions too.
We have slide and video evenings, modelling competitions, visits to railway attractions, a summer event and an annual dinner.
We meet every Tuesday evening at 19.30 in the village of Soham, Cambs. Our subscription fee is currently £12.50 per month.

Anyone of 18 years or over, within the local area, is welcome to come along. If you feel that you would like to come and find out what we have to offer before making a decision, you would be very welcome to attend as our guest for two or three meetings.
To contact Ely MRC please email
Hon Secretary davidjabbott70@gmail.com
Webmaster eurotrack@ntlworld.com